New In Store
at Brooklyn Park Cellars
We are always introducing new products to our range
Here are our latest additions…
Look What We've Found For You!
At Brooklyn Park Cellars we are constantly updating and introducing new products. Here are just a few examples of recent intakes.
Most Importantly, these products are available to sample and "Try Before You Buy" so you can be totally satisfied and sure of your purchase.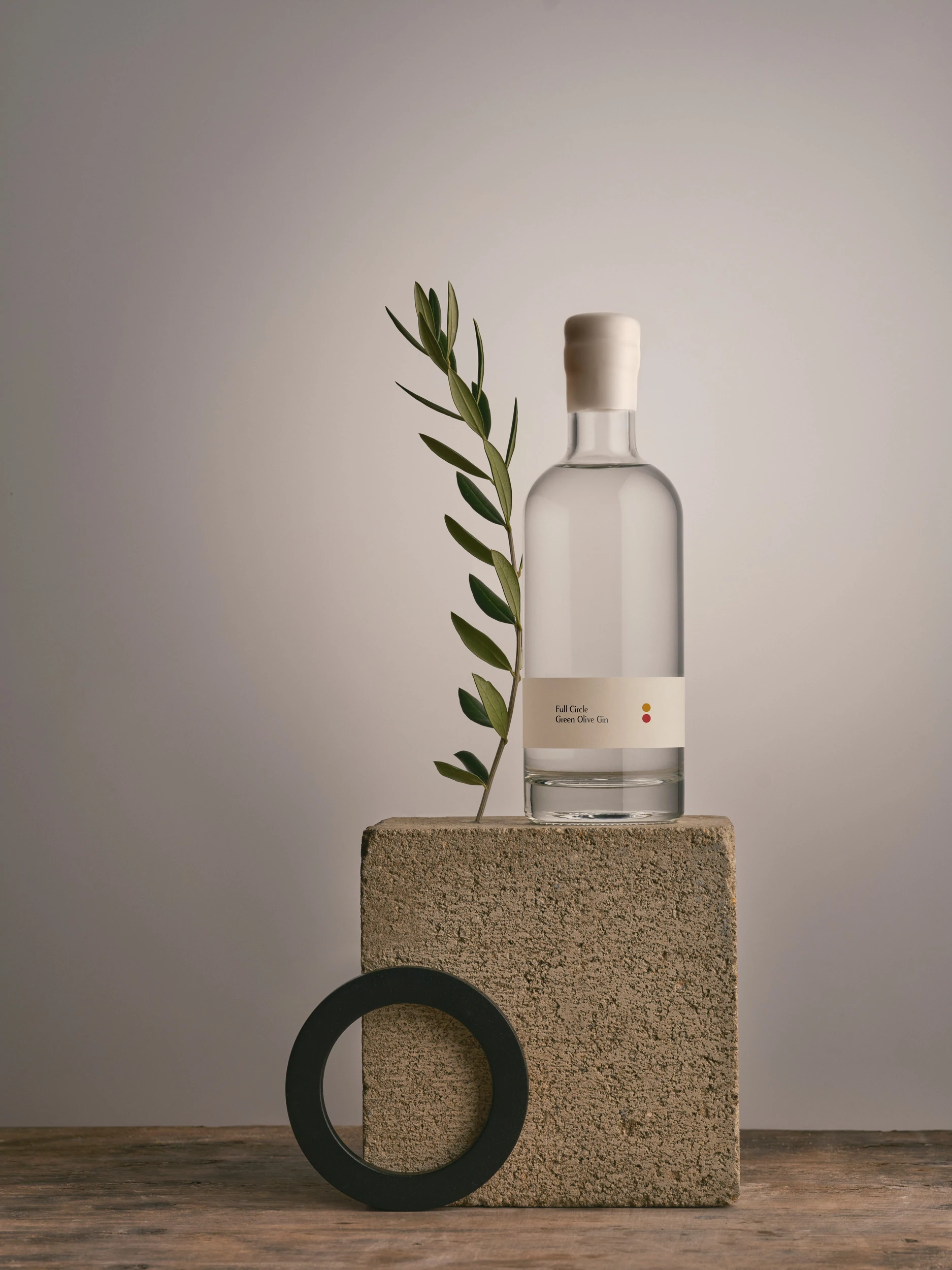 Full Circle Green Olive Gin
$85.00 per bottle
The flavours of this contemporary Mediterranean gin are drawn directly from the sunlit beauty of the South Australian coastline. Lush green olives, freshly picked leaves from coastal olive trees and flaked sea salt from the Spencer Gulf give rise to this dry, savoury gin.
Subtle, classic notes of citrus, coriander, juniper and angelica root are all added to the pot in distilling and join in the botanical bouquet. However this is unashamedly, even brashly, a Martini Gin. Whatever your preference – Churchill, Stirred, Dry, Wet, Dirty; and for Bond lovers, it even works superbly in a  Vesper Martini.
If you love Martinis or think you might, this one's for you.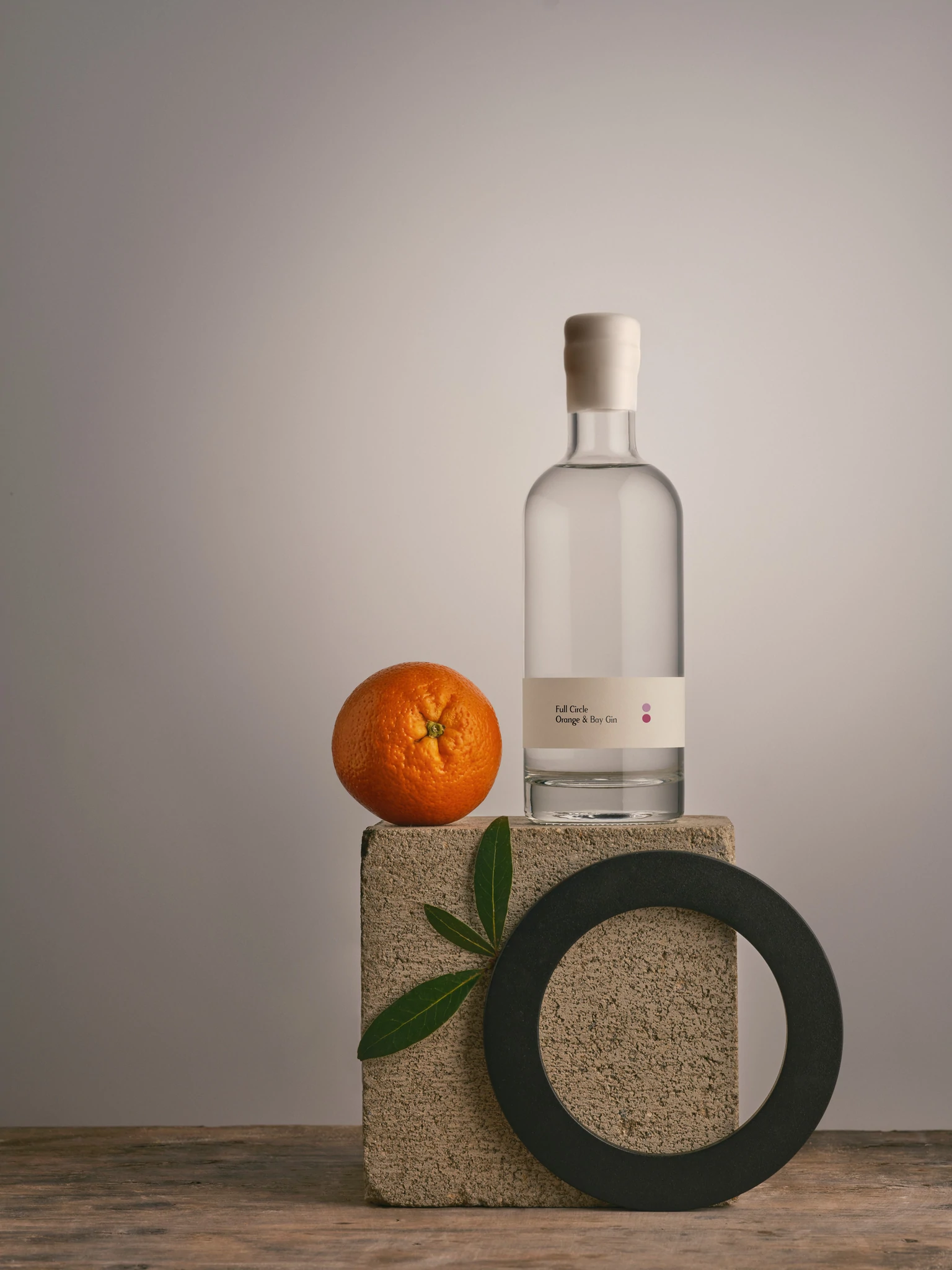 Full Circle Orange & Bay Gin
$85.00 per bottle
To create this soft round gin that is a summertime tribute to the sweet heady oranges hand picked from trees in the back gardens of friends and family, we have heroed bay leaves.  On the nose, the scent of orange honeysuckle lifts out of the glass.
Green botanicals, including rosemary and thyme, are added into the pot and vapour basket elevating the fresh brightness from the orange as well as the rich spicy notes of the bay leaves. 
Savoury notes linger at the finish as the sweetness of orange falls away. If you are looking for the flavour of summer, you'll find it in this luscious, citrus driven new gin.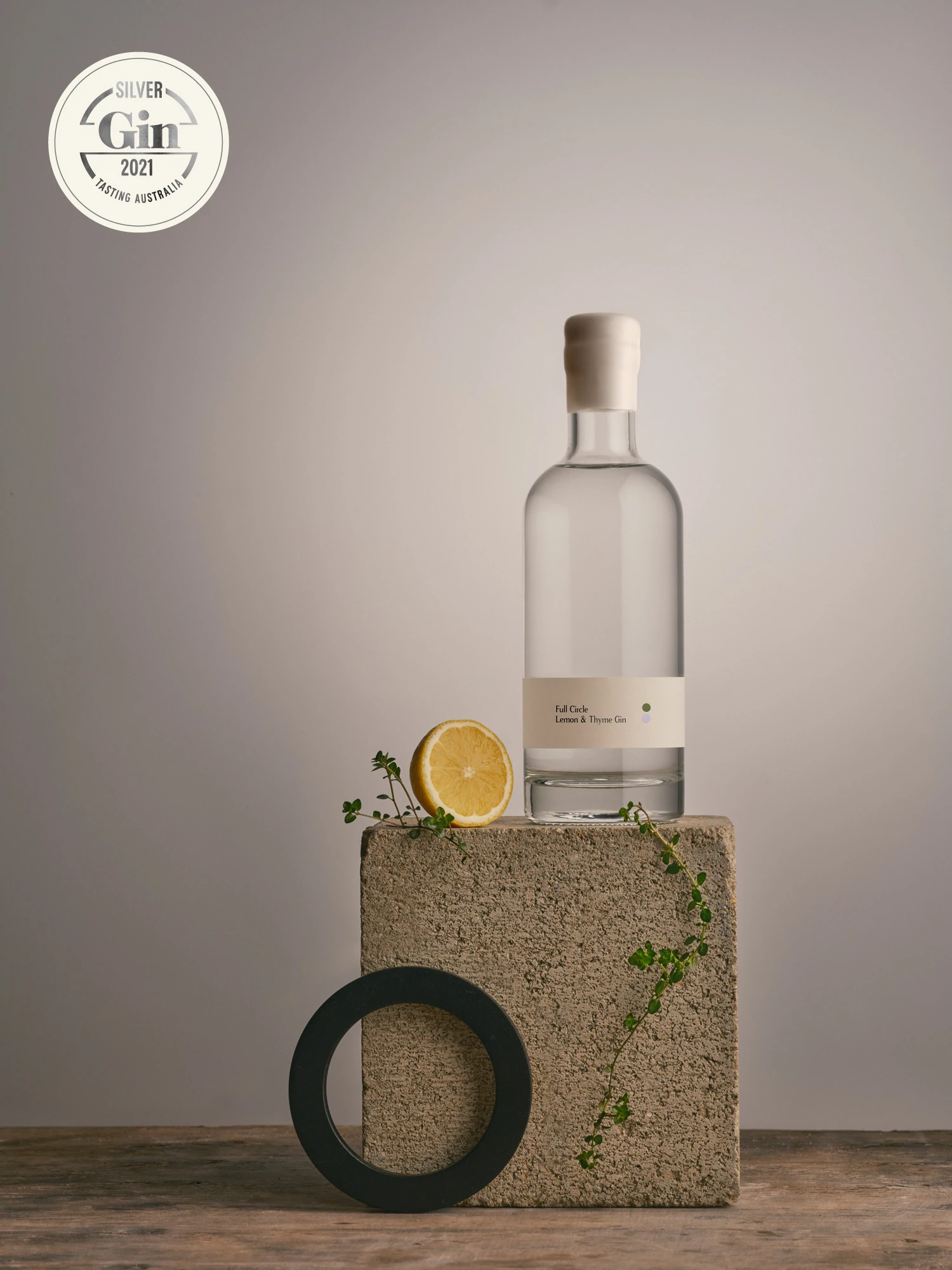 Full Circle Lemon& Thyme Gin
$85.00 per bottle
This is the perfect gin for a G&T, celebrating flavours that are naturally found in South Australia's Mediterranean-like climate. You'll experience a delicate balance of savoury notes from local herbs including fresh thyme from the garden, and of course, Riverland citrus that heroes and balances out the palate. 
Full of flavour, clean and bright, it's a small batch, sundrenched spirit that brings our lifelong love affair with lemons full circle.
Our passion for lemons inspired our botanical selections, as did its award-winning doppelganger, Full Circle's Lemon Flower Gin.
To Be Notified When We Post New Specials, Or Add New Products To Our Range, Join The Sippers Club